Rice offers a host of opportunities for students to explore interests both related to and apart from their major area of study. The Office of Academic Advising is dedicated to assisting students with finding avenues for exploration, both inside and outside of the classroom.
Consider the leadership opportunities and other resources provided by academic departments and our collaborative offices. The resources below are occasionally updated, so please check back to learn about new opportunities and program updates.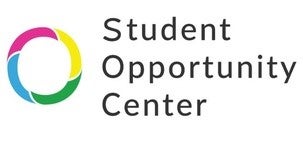 The Center for Civic Leadership and Office of Undergraduate Research and Inquiry are excited to announce the launch of the Student Opportunity Center, a centralized resource for Rice students to find experiential learning opportunities on and off campus. The SOC's focus on research, funding, and conferences complements the resources already provided by the Center for Career Development's Handshake. We recommend that you use both databases to identify the full range of opportunities available to you as a Rice student. Click here to access your SOC account.
Additional Options
Center for Civic Leadership Courses
Office of Undergraduate Research and Inquiry
Rice 360 Institute for Global Health
Graduation with Distinction in Research and Creative Work
Rice Center for Engineering Leadership Certificate
Post-Graduation Opportunities
Many options exist for you beyond graduation. Remember to visit the Center for Career Development and check out our page on graduate school options (where many degrees can be completed here at Rice!).